Below is a US Department of the Interior blog post titled "The Time for Bureau of Indian Education Reform is Now." You can find the post here: https://www.doi.gov/blog/time-bie-reform-now
"Gen-I is about all of you investing in your promise by getting a good education. You've got to finish high school, go on to college or a vocational training program so that you are in a position to get good jobs and be the leaders that you were meant to be."
-First Lady Michelle Obama to Native youth, July 9, 2015
Generation Indigenous was born from President Obama's historic trip to the Standing Rock Sioux Reservation in the Summer of 2014.  Gen-I represents the President's commitment to break the cycle of poverty for Native youth, including transforming the Bureau of Indian Education (BIE) to make it more successful.  By any metric, most BIE-funded schools are failing. Students who attend BIE-funded schools graduate at a rate of 53 percent, compared to the national average of 81 percent. Reform is long overdue. We need dramatic reform today.
After numerous consultations and listening sessions with tribal leaders and other stakeholders, we now understand why our schools have been failing — tribal nations haven't had a seat at the table. The sad reality is that tribal governments often have little voice in the operation of schools on their own reservations.  To understand the need for the voice of tribal leaders, ask yourself these questions? Who knows best how to engage Indian children? Who knows tribal culture and language best?
We've decided to flip the script. Tribal leaders should be the ones who decide how their schools are run — not the federal government. However, if we're going to achieve this goal, then the BIE must change. As it stands today, the BIE is a relic of the past — an outdated system that existed when the federal government directly operated boarding schools for Native children. For many American Indians, these schools were little better than concentration camps. The legacy of this system haunts us today.
BIE employees are strongly committed to helping tribes succeed, but they are hampered by an obsolete organizational structure that creates barriers between committed BIE employees and the tribes that they serve. We have heard from school principals who spend more time on repairing leaky roofs in aging buildings than leading teachers in the classroom. We have also heard that principals spend more time responding to bureaucratic requests for reports than thinking about curriculum.
The BIE can be reorganized to help solve problems in our schools.  Today, the BIE's resources are out of reach because BIE staff are organized arbitrarily and located far away from most of our schools. For example, we have one regional office that serves only three schools while another serves more than a dozen – and both offices have the same number of staff. We even have offices that are no longer staffed and should be closed. Our reform will shift BIE staff closer to schools to provide more responsive support. This is just common sense.
We must transform the BIE — it must be modernized so it can meet the demands of a new reality in an era in which tribal wisdom – and tribal sovereignty — is respected. We must provide better support to our schools.  If our proposal is approved, tribal nations will be in a better position than ever before to take the lead on educating their own children, and be well-supported by the federal government.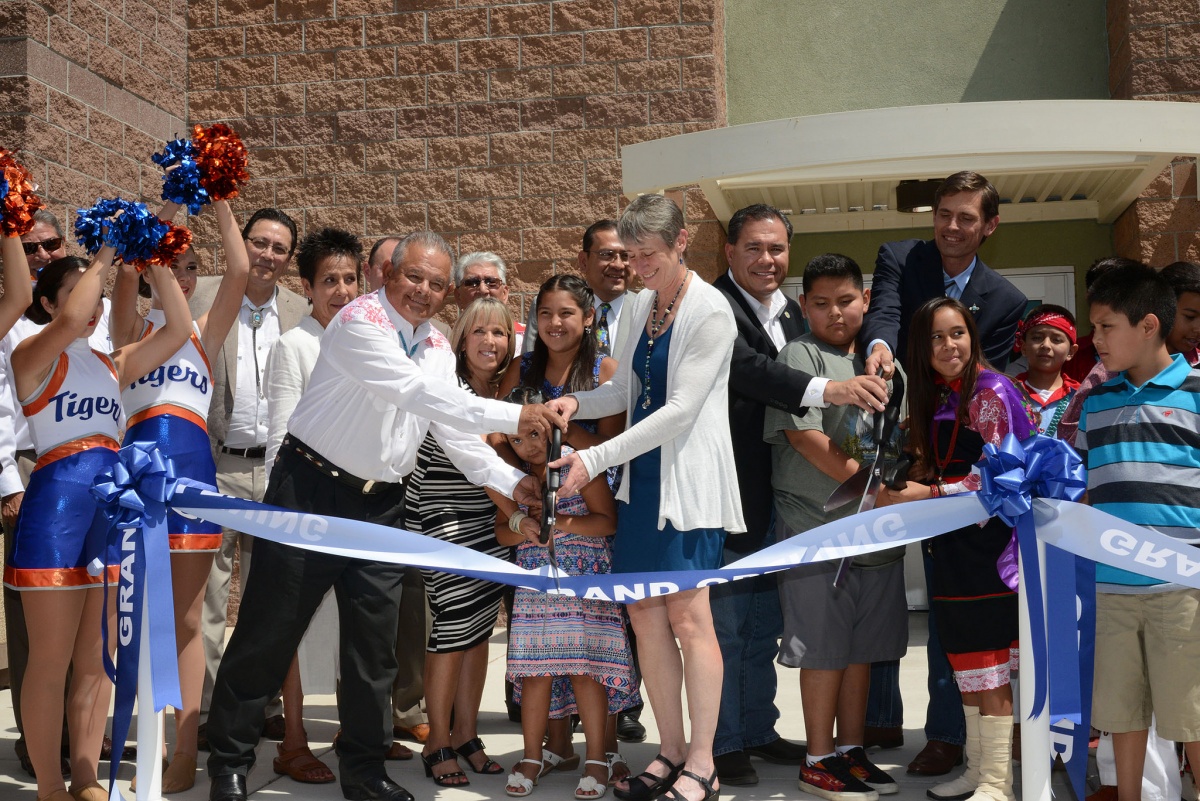 We will create an office within the BIE that is dedicated to meeting the needs of tribal governments. This proposed office honors our government-to-government relationship with tribal nations by providing resources and support to tribal nations that wish to oversee the BIE-funded schools located on their reservations.  But we must do much more.
The greatest challenge Indian country faces is the historical and contemporary trauma that afflict so many Native youth. Suicide is the second leading cause of death for Native youth ages 15-24. Just this past school year, we struggled to contain a suicide contagion on the Pine Ridge reservation when  19 students took their own lives.  Many of them attended BIE-funded schools. Our schools were unprepared to address this epidemic because the BIE has never had staff solely dedicated to student mental health and wellness. For this reason, BIE is creating a new position that will coordinate responses to traumatic events at our schools: a Director of Student Wellness.
Our proposal will also provide much-needed academic leadership. Numerous reports have chronicled poor academic performance. That's why we're creating a Chief Academic Officer (CAO). The CAO will help to ensure that all BIE-funded schools have the resources and support they need to be successful while also helping them meet performance standards. We are all accountable for student success. We simply must improve performance for our students.
At the same time, we have seen reports asserting the misuse of taxpayer dollars. Education funding that supports our sacred federal trust responsibility is sometimes misused. We cannot allow the improper diversion of such funds, especially if it comes at the expense of children. Our reform will create a Chief Performance Officer (CPO) who will insure fiscal accountability.  The CPO will also evaluate existing programs, scaling up reforms that work, and discarding programs that are wasteful.
The problems in Indian education have been ignored for too long.  We can't kick the can down the road and hope another Administration and another Congress will fix this nagging problem. We simply can't afford to lose another generation of Native youth. The time for reform is now.