Champions for Change will recognize five
inspirational Native American youth and highlight their efforts at two events
in Washington DC, March 4 & 5.
Washington, DC, February 20, 2013 — The Center for
Native American Youth, a policy program at the Aspen Institute, announced
today the names of its inaugural class of Champions for Change. This new
program at the Center was inspired by a White House initiative and is designed
to shine a spotlight on positive stories in Indian Country, promote hope among
Native American youth, and engage these successful youth in leadership
opportunities. Senator Byron Dorgan (ret.) and the Center will host a pair of
events on Monday, March 4 and Tuesday, March 5 to celebrate these five inspirational
Native American youth (event details below).
"I
am inspired by the incredible stories of leadership we heard from American
Indian children through our Champions for Change initiative," said former
US Senator Byron Dorgan who created the Center in 2011. "I believe our
Champions for Change program will promote hope and recognize the remarkable
leadership among young Native Americans."
The
five youth selected as 2013 Champions for Change are (with more details below):
Dahkota Brown (Wilton Miwok) – age: 15;
hometown: Jackson, California
Cierra Fields (Cherokee Nation of
Oklahoma)
– age: 14; hometown: Fort Gibson, Oklahoma
Vance Home Gun (Confederated Salish
and Kootenai Tribes) – age: 19; hometown: Arlee, Montana
Joaquin Gallegos (Jicarilla Apache
Nation & Pueblo of Santa Ana) – age: 22; hometown: Denver,
Colorado
Sarah Schilling (Little Traverse Bay
Bands of Odawa Indians) – age: 18; hometown: Charlevoix, Michigan
A
panel discussion with the Champions will be held on March 5
from 10:30 am-12:00 pm in the Senate Committee on Indian Affairs Hearing Room (Dirksen
Senate Office Building, Room 628). Champions will describe their
youth-led efforts as well as highlight the youth priorities for addressing
needs in Indian Country. Members of Congress, including new Chairwoman of the
Indian Affairs Committee — Senator Maria Cantwell (D-WA), will be attending
this event to offer words of encouragement to the youth. During their time in
DC the Champions will also be touring the White House and Capitol as well as
meeting with White House staff, federal agency leaders, and many other
distinguished individuals.
"It
is important that we tell positive stories of success in Indian Country and use
this as a way to generate attention and policy change which address the needs
in tribal and urban Indian communities," commented Senator Dorgan.
Teresa
Baldwin, who was named a Champion of Change through the former White House
program in 2011, said "Being a Champion of Change gave me more motivation
to do more for my community and it really helped me gain a voice. It's
important for youth to get involved and take as many opportunities as you can."
Supporters
of the Champions for Change program include the Alaska Native Tribal Health
Consortium, the Aspen Institute, Choctaw Nation, Salt River Pima-Maricopa
Indian Community, and most recently, an anonymous donor who gave
$125,000 to support this project over the next few years. Nike also
donated hundreds of dollars of N7 (Nike's Native brand) product for the youth
and their chaperones.
"We
are delighted to support the Native American Champions for Change program
through our scholarship fund," said Walter Isaacson, president of the
Aspen Institute. "Supporting young leadership is an important component of
the Institute's mission."
On
March 4 from 5 to 7 pm, during the National Congress of American Indians'
conference, the Center will host its second annual reception (details below).
The reception will celebrate the Center's impactful work, which has included
over 50 roundtables reaching out to youth of more than 150 tribes across Indian
Country, national convenings to collaborate on policy and programming for
Native youth, and building an online information resource hub related to
improving the lives of Native youth. Several members of Congress, including Congressman Tom Cole (R-OK), Senator
Michael Crapo (R-WY), Senator
John Hoeven (R-ND), Senator
Tim Johnson (D-SD) Congresswoman
Betty McCollum (D-MN), Senate
Majority Leader Harry Reid (D-NV),
Senator Jon Tester (D-MT), Senator Tom Udall (D-NM), and Congressman Don
Young (R-AK), are serving as
honorary hosts for this event.
Events
are open to the public and press. Details are below:
Center
for Native American Youth 2nd Annual Reception
Monday, March 4, 2013
5:00 – 7:00 pm
L'Enfant Plaza Hotel; Monet
Rooms 3 & 4
Champions for Change Panel
Discussion
Tuesday, March 5, 2013
10:30 am – 12:00 pm
Senate Dirksen Office
Building 628
RSVPs
for the events should be directed to cnayrsvp@aspeninstitute.org. For more
information about the Center for Native American Youth please visit www.cnay.org.
2013 Champions for Change – Descriptions
Dahkota Brown, Wilton Miwok
Age: 15
Hometown:
Jackson, California
---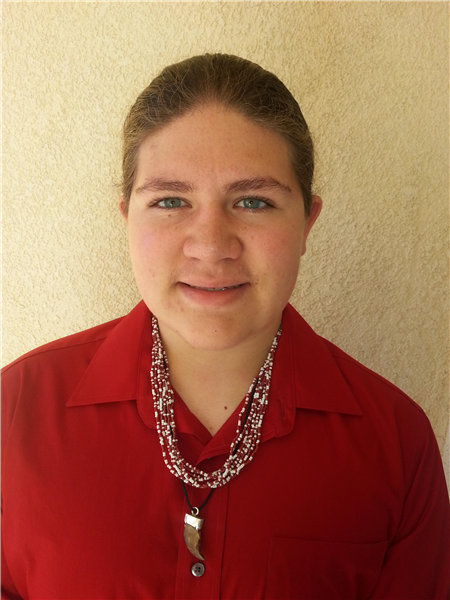 Dahkota
is a freshman in high school who understands the importance of education and
the need for encouragement from peers, family, community members, and the
school system. Dahkota started his own peer-to-peer study group called NERDS
(Native Education Raising Dedicated Students). As part of this study group,
Dahkota works with local high schools and middle schools to help Native
American students better connect with and relate to lessons. His efforts
include working with students to create mock-quizzes as well as reviewing
homework and classwork. Through college diversity programs, Dahkota plans to
arrange a field trip with his study group to visit colleges and universities in
California to encourage his peers to apply for college and continue their hard
work in high school.
"I think we are the future and the voice of
our tribal nations and the need for education and a college degree is more
important than ever."
– Dahkota Brown, 2013 Champion for Change



Cierra Fields, Cherokee Nation of Oklahoma
Age:
14
Hometown: Fort
Gibson, Oklahoma
---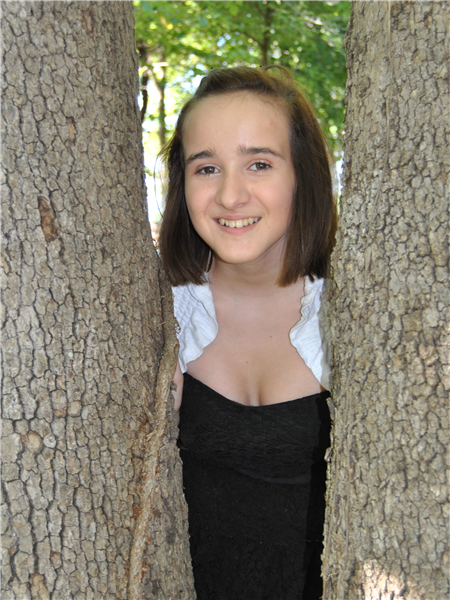 Cierra
is a melanoma cancer survivor and now volunteers her time to travel across the
Cherokee Nation of Oklahoma to promote healthy lifestyles to reduce the risk of
cancer. As a current eighth grader in middle school, Cierra visits tribal
health clinics, schools, health fairs, tribal district meetings and hospitals
to share her personal cancer survival story and tips on how to reduce the risk
and prevent cancer. To help share her message, Cierra has collaborated with the
Cherokee Nation Comprehensive Cancer Control Program, Mayo Clinic, Circle of
Hope, St. Francis Children's Hospital, and the American Cancer Society's Relay
for Life.
"As a melanoma survivor, I am compelled to
encourage and educate my peers about cancer prevention because the best way to
fight cancer is to prevent it!" –
Cierra Fields, 2013 Champion for Change



Vance Home Gun, Confederated
Salish and Kootenai Tribes
Age:
19
Hometown:
Arlee, Montana
---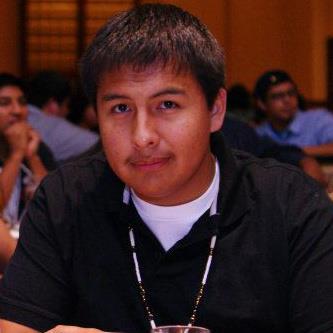 Vance
was introduced to a Salish language camp by his aunt when he was 11 years old.
Vance was inspired by the community members and elders who participated in the
camp and has since been determined to become a fluent speaker in his language
and invite other young people to get involved. Vance is now a senior in high
school and has been working with tribal departments, organizations and youth
groups for the past six years to help preserve the Salish language. Vance
teaches language classes at high schools and created an organization called Yoyoot
Skwkwimlt
(Strong Young People) that utilizes peer-to-peer methods to teach language and
culture.
"Time is of the essence, and our young Native
people are the key to revitalizing our language. Helping them is revitalizing
our identity." – Vance Home Gun, 2013 Champion for Change



Joaquin Gallegos, Jicarilla Apache
Nation & Pueblo of Santa Ana
Age:
22
Hometown:
Denver, Colorado
---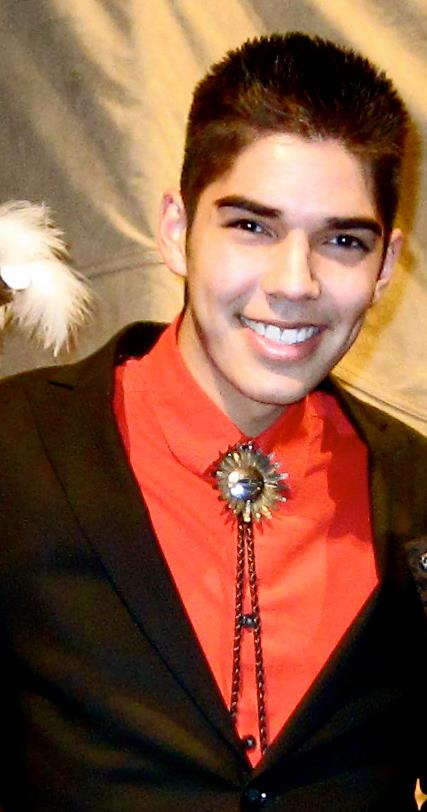 Joaquin
has a strong passion in oral health and access to health care. As a college
student, Joaquin collaborated with the Center for Native Oral Health Research
at the Colorado School of Public Health to secure a grant for a study to
determine the dental status of designated tribes in the southwest. Joaquin was
able to play a strong role in the grant writing, ensured the participating
tribes were approached respectfully, and made certain the research team adhered
to the cultural standards of the communities. Aside from this research project,
Joaquin is passionate about Indian health policy and hopes to continue to find
ways to make a difference and improve the healthcare afforded to Native
Americans.
"Having informed decision-makers who have the
best interest of tribes in mind is a key component of positively altering the
current state of Indian health." – Joaquin Gallegos, 2013 Champion
for Change



Sarah Schilling, Little Traverse
Bay Bands of Odawa Indians
Age:
18
Hometown:
Charlevoix, Michigan

---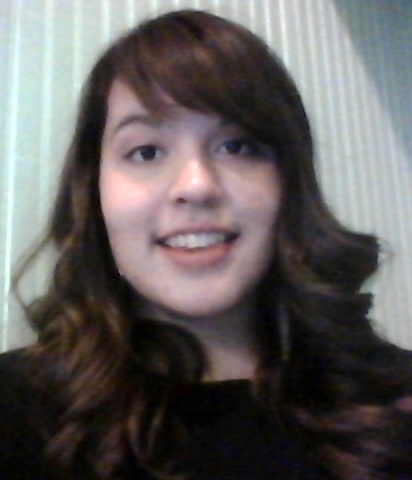 After
participating in and learning about the youth-led efforts at a National
Congress of American Indians conference, Sarah was inspired to take what she
learned and develop their tribe's first youth council in 2009. Sarah worked
with the tribal council, her peers, and youth programs in the community to
organize and create their own constitution, bylaws, code of conduct, and become
affiliated with the United National Indian Tribal Youth (UNITY) organization.
Under Sarah's leadership, the youth council has hosted youth retreats, talking
circles and other events to address underage drinking prevention, anti-bullying
and suicide prevention. Four years after the council was founded, Sarah
graduated from high school but continues to serve as a strong leader in her
tribal community. She is a junior advisor who engages younger students and
encourages them to make a positive transition into new leadership roles.

"I feel the youth in my community oftentimes
lack a voice. When we as youth are not represented in the community, our people
are living out of balance."
– Sarah Schilling, 2013 Champion for Change